I'm still visiting my mom in Thunder Bay, Ontario (6 hrs north of Minneapolis), and I'm at the library since Mom doesn't have internet service, so I haven't much time to do this, but here are my pics from the ACFW conference in Minneapolis.
I have to admit I probably could've snapped pics of my favourite authors everytime I saw them but I only took my camera out when one of them did as well.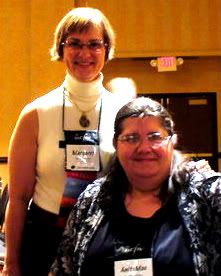 Why? Well, as I told my hubby - I wanted to be a friend and not a groupie.
So, I apologize for the quality, but I like them.
In this first photo, I'm with Margaret Daley.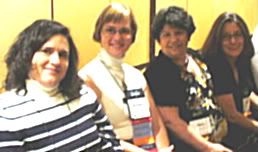 Left to right:
Love Inspired Susense authors:

Lynette Eason (River of Secrets)
Margaret Daley (Forsaken Canyon)
Ginny Aikens (Danger in a Small Town)
and eHarlequin.com Steeple Hill host:
Dream aka Danica Favorite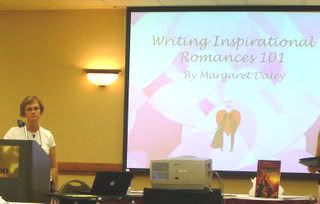 Here's Margaret Daley teaching the WRITING INSPIRATIONAL ROMANCES 101 class.
It was great!



Here's a pic of some of the Steeple Hill crowd after the Sat night awards ceremony:
The library is closing now so I gotta go...bye.