See my new banner? A big thank you going out to Jeannie Ruesch who does the main design and updates for Brenda Novak's website. She customized one of Brenda's banners for the Prairie Chicks blog.
I am positively thrilled to the tips of my toes to have New York Times best selling author Brenda Novak guest blog with us Prairie Chicks on April 30th. Absolutely thrilled.
The reason for her appearance is her on-line auction throughout May for Diab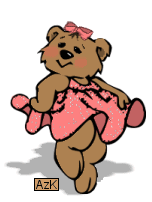 etes research. It was actually because of the auction that I found the courage to send an email to Brenda in the first place. I asked if she could get her PR people to send me a press release and I would use my Thurs spot on the Prairie Chicks Write Romance group blog to showcase the event due to start the next day on May 1st.
Brenda is such a gracious lady. Her response was to ask if I'd like
her
to guest blog instead. Well, yeah.
It's confirmed for Apr 30th at
http://www.prairiechickswriteromance.blogspot.com/
And, as you see on the banner, she's bringing a tote full of autographed books and a gift certificate to the auction as a giveaway prize. This is one blog post you don't want to miss.
So, what's this about the auction, you ask? Brenda puts on an on-line auction for Diabetes research throughout the month of May at her website at
http://www.brendanovak.com/
.
It doesn't matter if you're a reader, a writer or a housewife or even a guy because this auction has something for everybody.
Move your mouse over the items and check out some of this year's biggest offerings:
For writers:
- 97 items
For Writers
- 51
Agent Evaluations
- 69
Author Critiques
- 53
Editor Evaluations
- 6
Writing Books
- 3
Writing Classes
Wow!!!
If you're a reader, she already has a few hundred books listed.
And for if you're really want to dream, check out these once in a lifetime experiences:
And this list doesn't include all those everyday items like
- 101
Gift Baskets & Collections
- jewellry including 10 items of
Dianne Drake's Antique Jewelry
-
Collectible Silver Certificate ($1), Series 1957A
Hand-made Quilt made by Author Anne Stuart (including a personalized touch)
-
SINGIN' IN THE RAIN Collector's Plate (A)
-
Napa Valley Wine Train Excursion
-
Richard Tonner Collectible Doll: CINNAMON SWIRL
Are you excited yet? I am!!!
And because this is a non-profit organization, anything you buy is tax deductible.
The only caveat I can see is if you buy something that needs mailing and you live outside of the United States, you as the buyer will be responsible for shipping charges so take that into consideration when you're bidding.
The bidding process is similar to eBay. Last year I stumbled upon Brenda's auction and the process was quite easy to sign up and start bidding.
As an added incentive, Brenda gives away a fantastic prize package worth over US $1000 to the person who goes around the site leaving the most bids. I think the person who won last year placed over 2000 bids. And no, I don't know how many items she actually won out of those. How about if we ask Brenda that when she joins the Chicks on Apr 30th, okay?
If you want to help spread the word about the this auction to benefit Juvenile Diabetes research, why don't you head on over to
Brenda's website
and pick out a banner for yourself.
Does this make you excited? What would you bid on if you could?