Writing-wise April was one of my best months ever! Like I stated in my last month-end post, I'd spent Feb/March entering contests – 5 to be exact. And as I reported here a couple weeks ago, on Apr 8 I received a phone call informing me I was a semi-finalist in the ACFW's Genesis contest.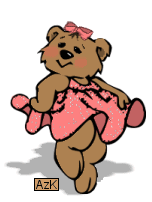 Well, the news gets better.
On Mar 25th – Easter Monday - I rec'd an email from the Duel on the Delta coordinator informing me that I was a finalist! She said once I rec'd my judge's score sheets, I had until the end of April to edit my entry and return it for the final round. This was same deadline to revise my Genesis entry.
Talk about excited! I couldn't sit still. I happy danced back and forth from my writing desk to hubby in the kitchen. It was such good timing that he was taking the boys to Regina within the hour and they'd gone for the week. They would be part of Project Aware learning how to be homeless so they could work with empathy among the homeless. With the boys gone and Nelson back to work on Tues, I'd have plenty of time to get the 2 entries revised and sent back before the Royal Wedding on Friday.
So there I was not 30 mins later ensuring the boys had everything they needed when the phone rang. Thank goodness I was sitting when I answered it because it was the coordinator for the Daphne du Maurier contest and I'm a finalist! Yay! And I had 3 days to get my entry revised and back to them. That was Thurs!
Oh my stars! As Ruthie over at
Seekerville
would say. God is so good.
So if you didn't see me surfing blogs, etc last week it was because I was busy working. I returned my Daphne entry on Wed night. On Thurs I returned my Genesis and Duel on the Delta entries. And then I stay up 36 hrs straight watching the Royal Wedding and all the different pre- and post- wedding shows. What a week! I now have a couple weeks to get back to writing before more results are announced.
The boys came back Friday night during a
blizzard
. The snow is still in our yard and in the fields. Seeding is way behind schedule and our gardening industry is shattered.
The
flood waters
are down and it looks like the new wave of snow won't have an effect.
We're praying for the people of Alabama and elsewhere that have been touched by the horrendous weather we've been having. And I'm happy for my friends who've been able to plant their gardens. Plant a flower or two for us, eh.
I'll try to post again this week but if I don't it's because I'm working on my story as well as writing a post for
Inkwell Inspirations
about those fancy hats called fascinators we saw everyone wearing at the Royal Wedding.
I really like what Kate Middleton has done to revive the millinery industry, but some of those fascinators were just ... well, I'll leave my comments for my post. :)